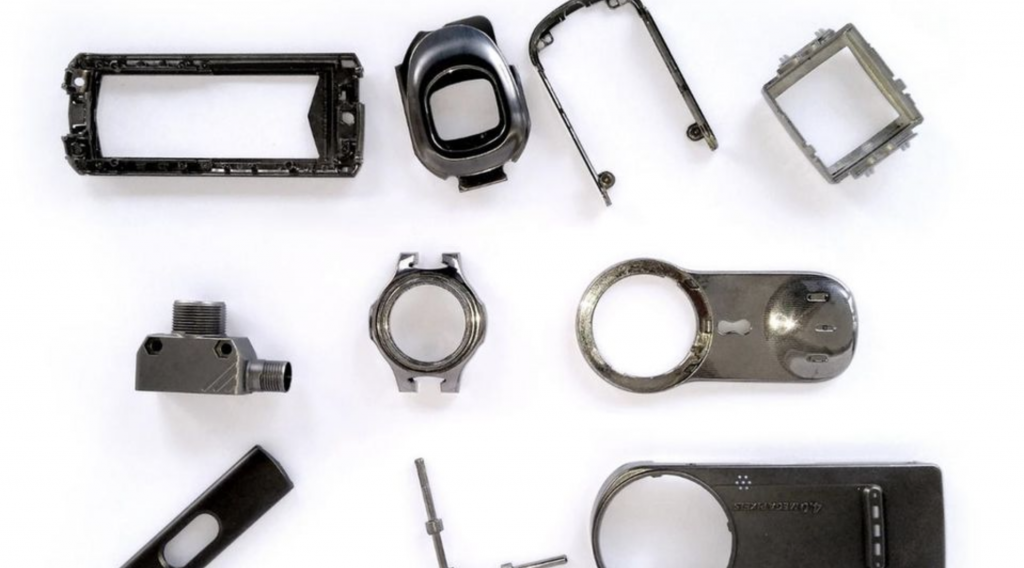 From NASA to Cadoneghe via the Galileo Visionary District
Matech and Saga Spa join forces for innovation in materials: Amorphous Metal
PADUA. On Friday 6 July 2018, the Best Western Plus Galileo Hotel in Via Venezia, Padua, Italy, will be the venue of the L'Aperitivo in Sostanza event by MaTech, the new materials research division of the Galileo Visionary District. At the event, the spotlight will be on Saga Spa of Cadoneghe and its Amorphous Metal, which shares remarkable similarities with the plastic injection process, but features mechanical characteristics superior to crystalline metals.
A material developed by the company Liquidmetal, the result of a spin off between Caltech and Nasa, now available for production on an industrial scale in our very own Cadoneghe! Saga Spa, a company with a workforce of 100 units and a turnover of 22.6 million euro in 2017 (up by 9% compared to 2016), is the licensee of 'Liquidmetal' for all European territories for the moulding and marketing of parts and products made of amorphous alloy.
A business opportunity that confirms Saga's role as an international standard setter in the plastic material moulding segment and beyond. An opportunity born of the long-term collaboration with MaTech, the research division on new materials of the Galileo Visionary District. It was through MaTech that the Italian company was able to meet the US owners of the patent in the USA, and it was, again, MaTech which supported Saga's product research and development process.
Hence, the Aperitivo in Sostanza event on Friday 6 July becomes not only, as it usually is, a window into the world of technological innovation of materials available to local companies, but also an opportunity for the presentation of a long-standing best practice shared between the Scientific Pole and the economic-production network. On Friday, according to the well-tested format of Aperitivo in Sostanza events, MaTech, supported by Saga, will lead us to explore the Liquidmetal technology as an advanced solution that marks a true breakthrough in the manufacturing world. How to use it, where to use it, in which fields it ensures the best performance: these are just some of the topics that will be discussed during the event. The event will end with a deep-focus presentation of the new alloys: "properties and shaping opportunities".
After a welcoming speech by Emiliano Fabris, Director of the Galileo Visionary District, it will be Valeria Adriani of Galileo Visionary R&D's turn to deliver a technical lecture on "Amorphous metal: excellence in technological innovation". Giancarlo Peruzzo, Sales Manager of Saga Spa, will then take the attendants on a journey entitled "From plastic moulding to amorphous metal: Saga tells a story". In conclusion, Mr. De Rosso of Saga Spa will address the topic "Amorphous metal and new alloys: properties and shaping opportunities".
«With this new event within the scope of the "Aperitivo in Sostanza" cycle» say Emiliano Fabris, director of the Galileo Visionary District, and Valeria Adriani, technical manager of MaTech «we are proud to report on the technological goals achieved by Saga and to update the companies based in our territory on the opportunities that the use of new amorphous alloys and new moulding technologies can offer. Amorphous metal is an extraordinary material that features superior technical properties (in terms of, for example, elasticity, corrosion resistance, surface hardness, wear resistance) combined with great shaping versatility and excellent aesthetic performance. It is ideally suitable for applications in many sectors, especially where high added value, high production volume products are to be offered – e.g. in the medical, nautical, automotive, sports, food and luxury accessories sectors, to name just a few.»